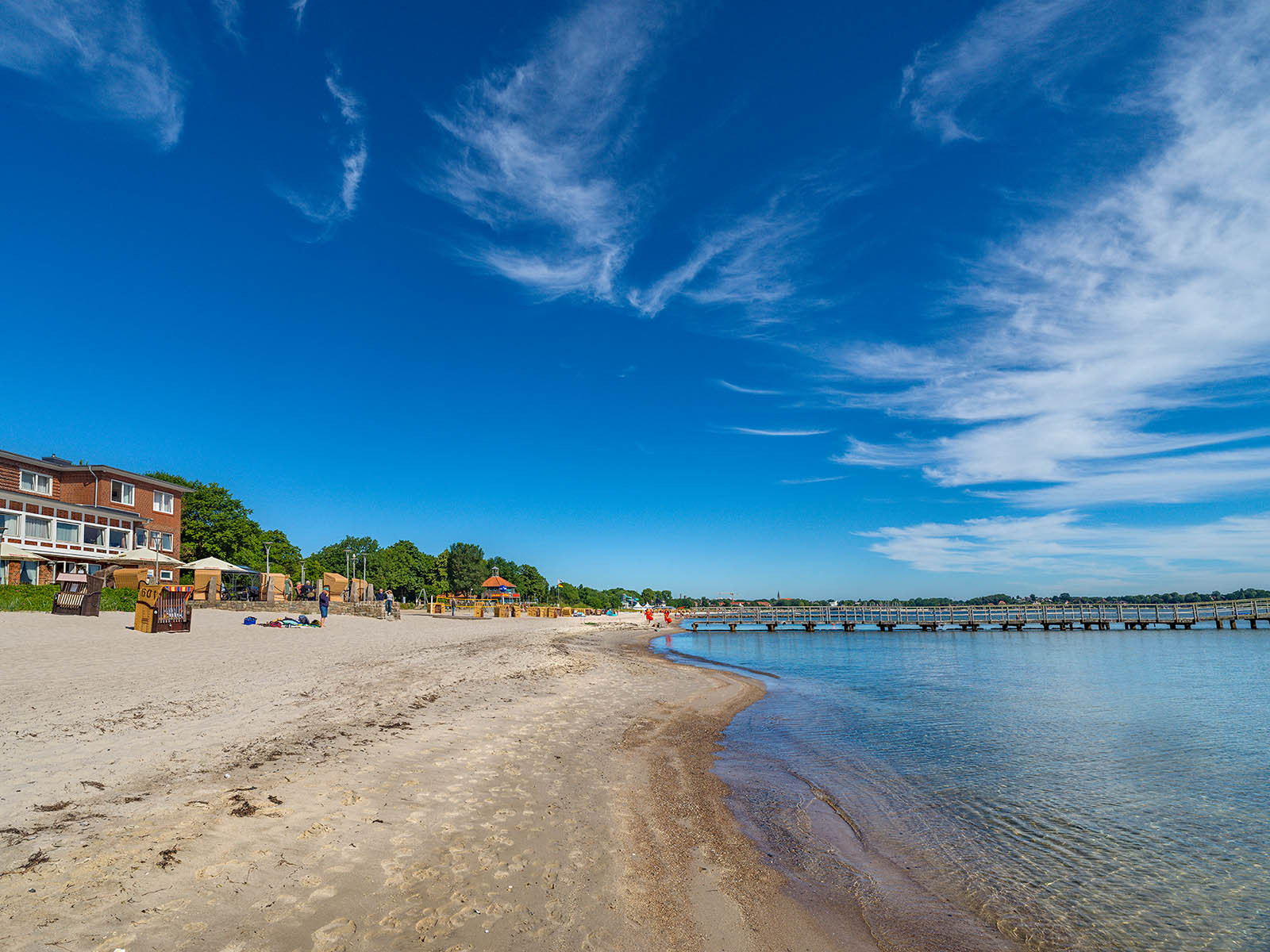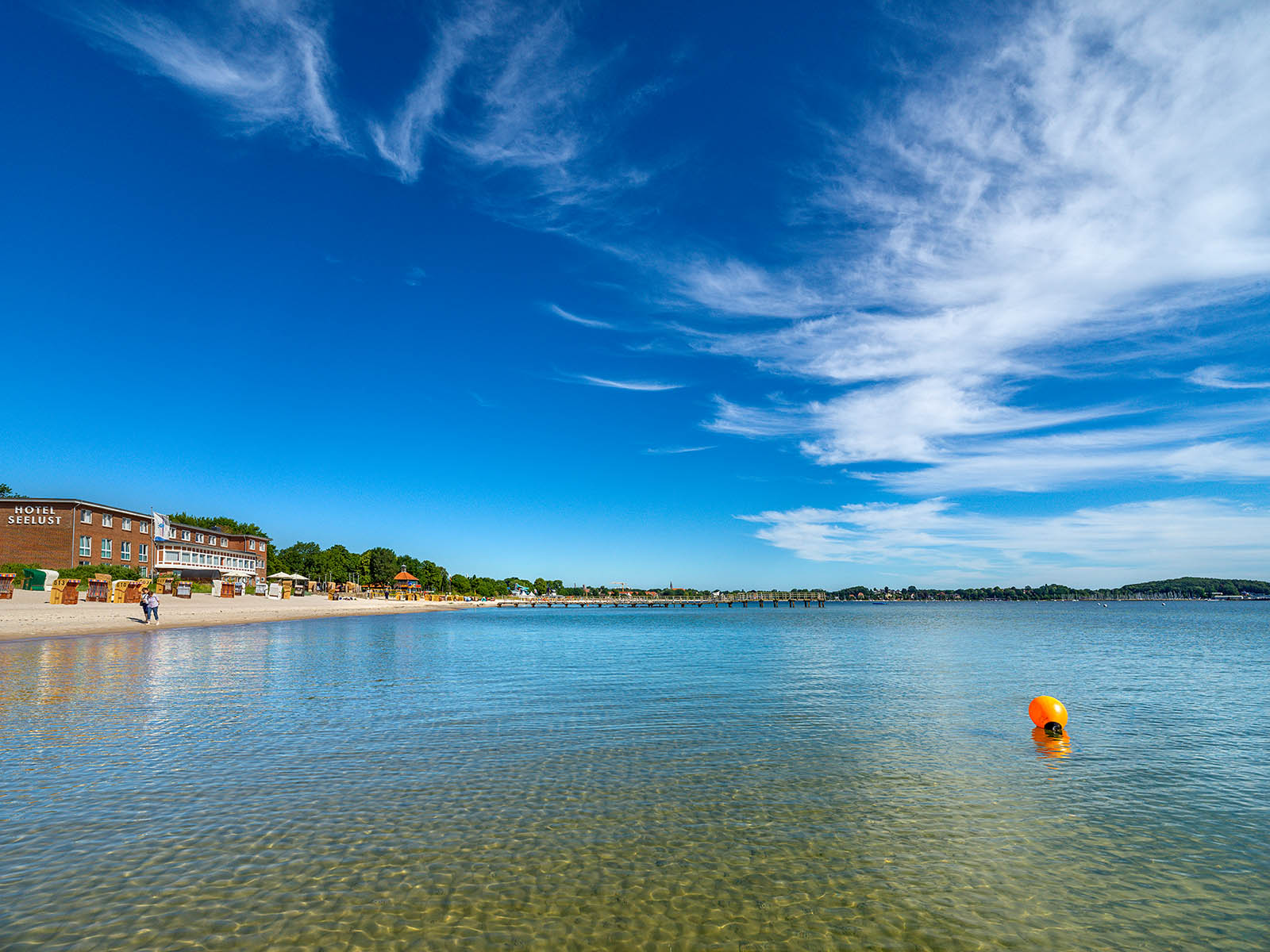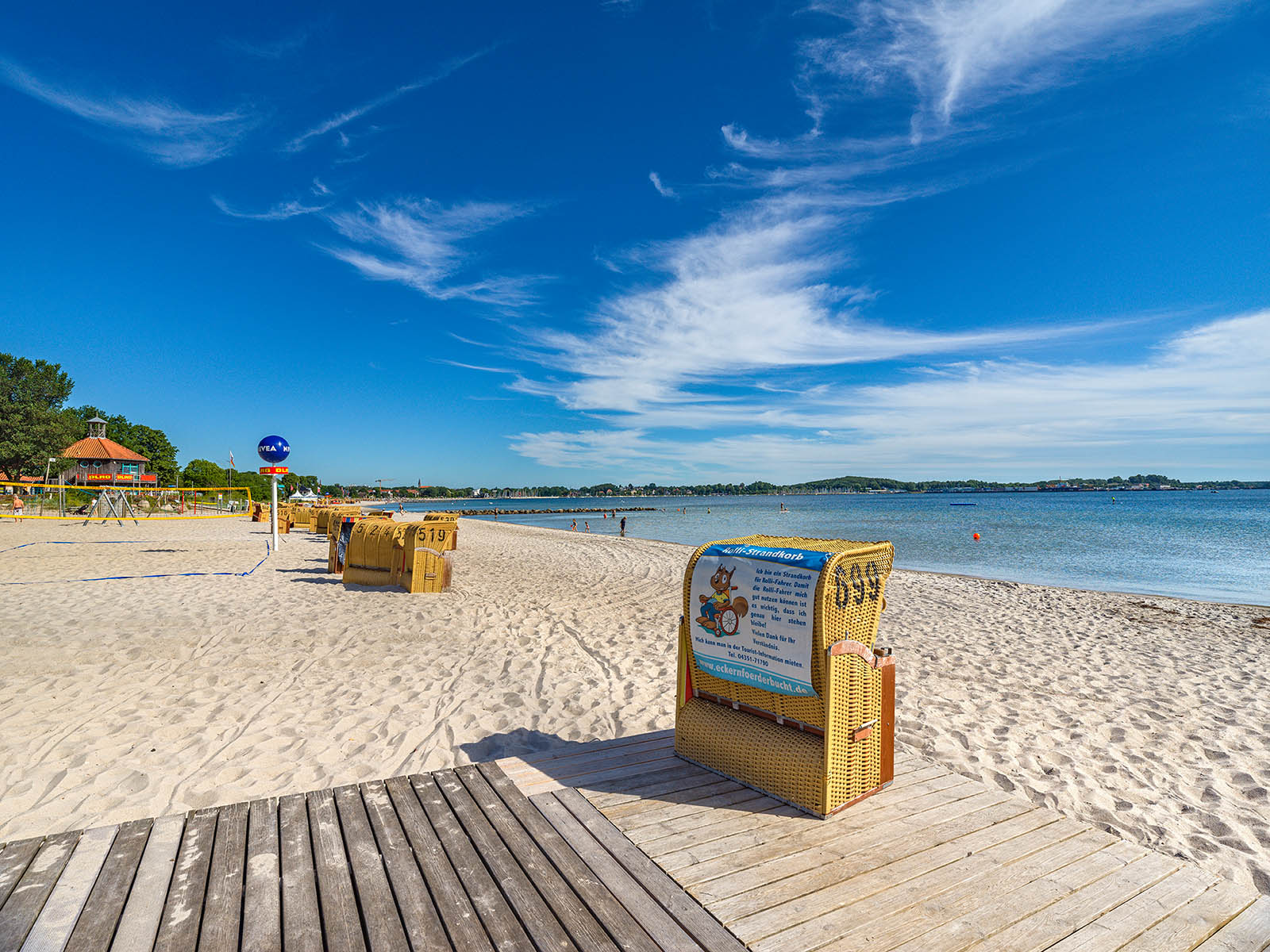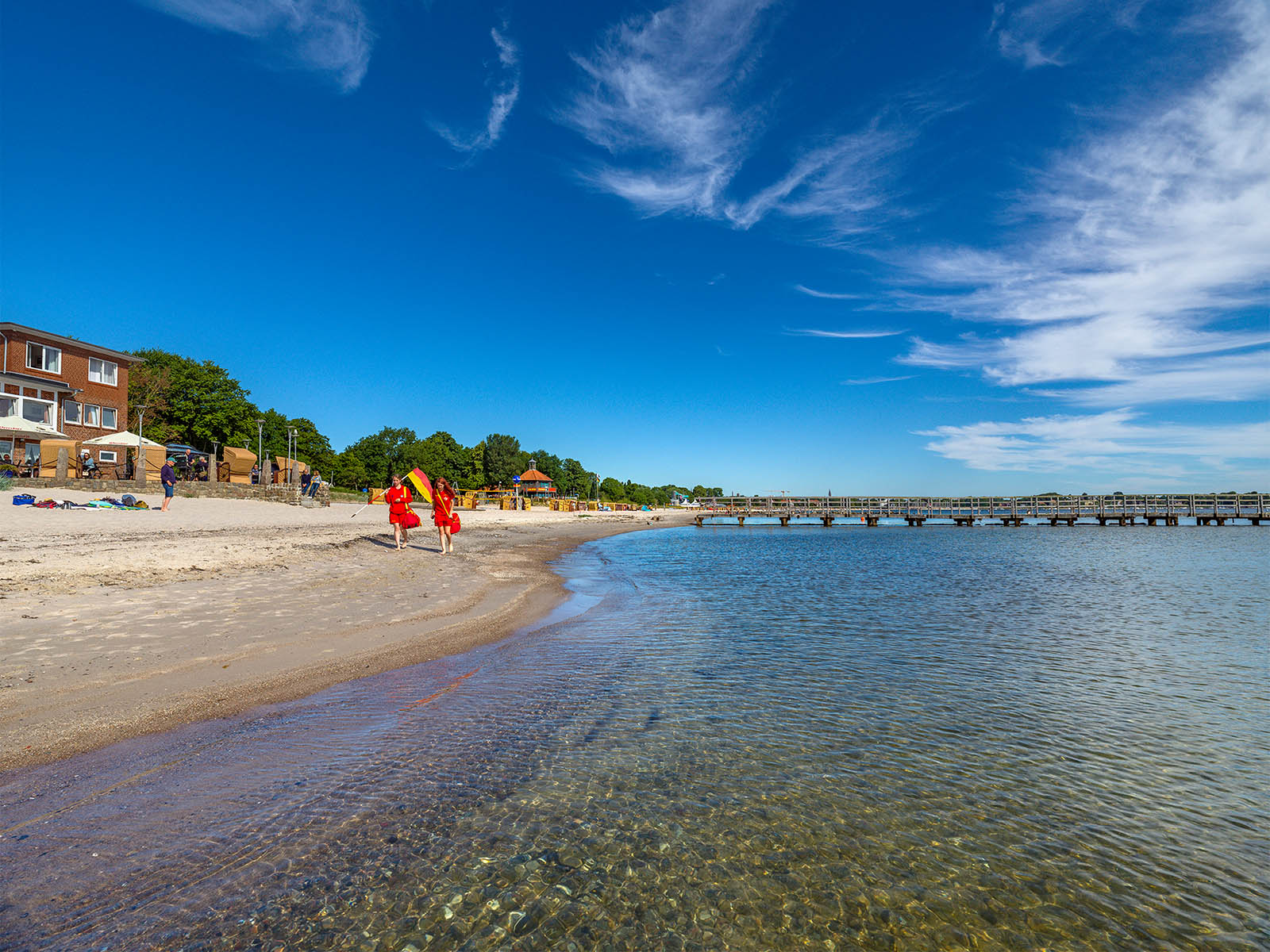 What do you want to experience here?
Eckernförde
You have made yourself comfortable - in a beach chair. Nothing but the sound of the waves around you.
We have it practically on our doorstep - the Copacabana of the Baltic Sea. In Eckernförde, the "total package" awaits you. The lively old town, the romantic harbour and the kilometre-long sandy beach....
From beach life on the sandy beach, shopping in Fairtradetown to Pirate Days or Greenscreen Festivals and much more. That's what Eckernförde offers. That's what we offer.
Do you want to discover Eckernförde?
Do you want to experience culture?
Do you want to go diving?
Do you want to go to the beach?
Directly in front of the door